This coffee tells the story of delicate contrasts: zest and comfort, spice and sweet.
A lesser known single-origin compared to other Ethiopian coffees, this exquisite bean stands out for its complexity of flavor and aroma. Belonging to the same state as the capital Addis Ababa, Limu is notable for being cultivated in the west of the country, away from the traditional coffee growing regions of eastern Ethiopia. The beans brew into a well balanced cup that is sweet and bright.
OROMIYA
SINGLE ORIGIN
WASHED
TASTING NOTES
Enjoy a floral and citrus profile with hints of lemon verbena, apricot and tangerine zest. Crisp and satiny tea-like mouthfeel with a raspberry aftertaste.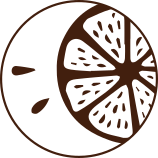 Meyer Lemon
ORIGIN STORY
Limu coffee grows in the Jimma zone of the Oromiya region in the southwest of Ethiopia—between elevations of 3,600 and 6,200 feet. The coffee is named after the small county of Limu, which yields coffees of great intensity and complexity.