Coffee Crafted with Tradition,
Delivered to your Doorstep
Premium coffee sourced from small Ethiopian farms and roasted in NYC for the perfect brew.
Discover the Buunni Difference

Ethiopian Authenticity
with fresh NYC roasting

Ethically Sourced
from small-holder farms
Subscription & Variety
for personalized coffee experiences

Community-Centric
with educational events and cafes
Every coffee tells a story,
Find yours.
Take a quick 1-min coffee quiz and we'll match you with a blend that's as unique as you are!
Find your match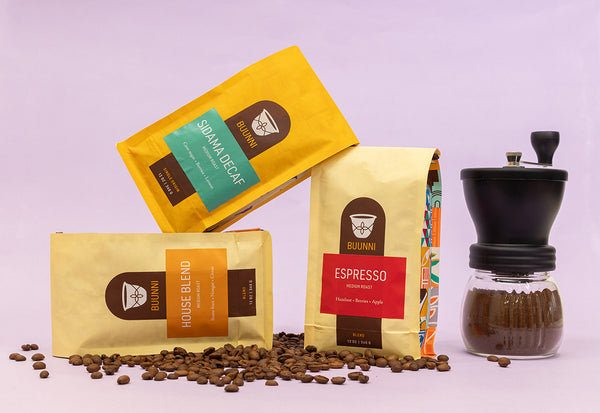 4,000+ Coffee Lovers Can't Be Wrong
Save 5% when you subscribe and ensure your coffee cup never runs dry.
Select the quantity, type and grind of the Buunni coffee you love. We'll deliver it to you as often as you want.
Skip, pause or cancel subscription any time.

Receive peak fresh coffee roasted just for you.

Save 5% on every subscription order.
Subscribe Now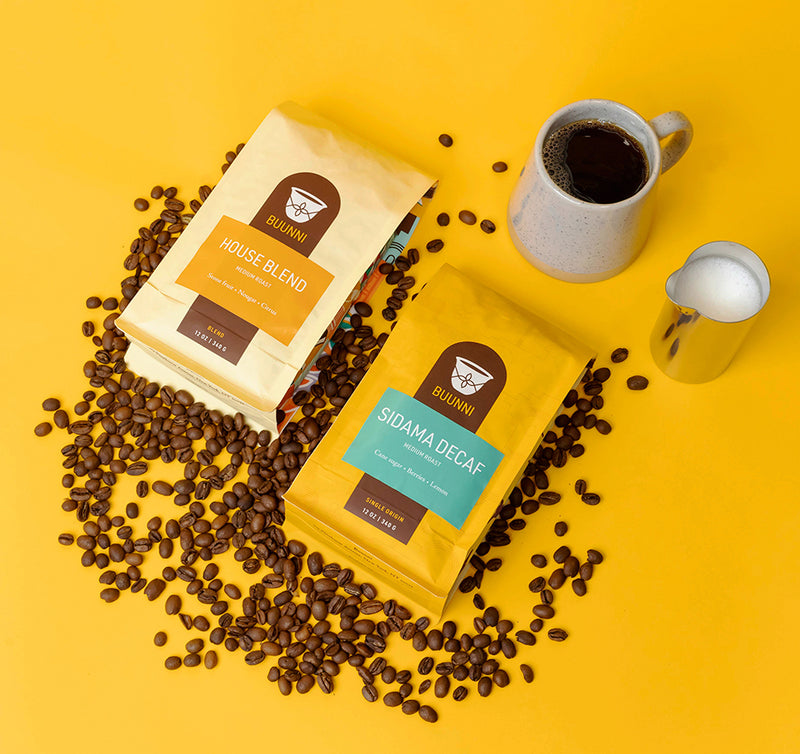 Want 10% off your first order?
Subscribe to our newsletter for brewing tips, offers, sneak peeks, bunna stories, and 10% off your first order!